PRICED FOR EVERY SIZE OF BUSINESS

10 YEARS OF EXPERIENCE

MODERN WEBSITE DESIGN & DIGITAL MARKETING
Since 2018 more of your consumers are accessing the internet with smart phones and tablets than desktops.
If your website isn't optimised for mobile - you're losing customers to your competition who do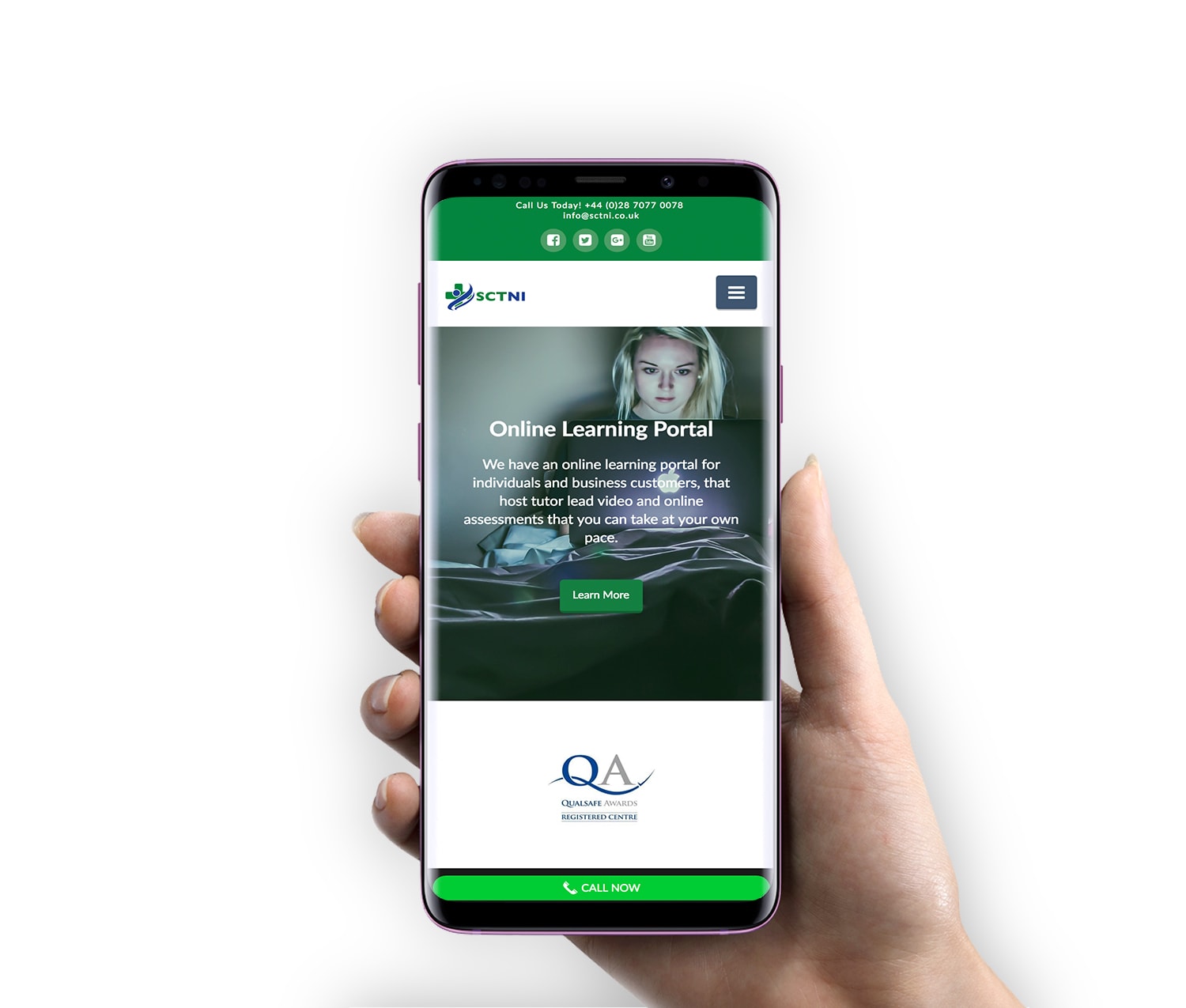 Having a great looking website is important but means nothing if you can't get ranked for relative search terms on major search engines.
"David at Creative Wavelength is very easy to work with and truly helps the client cater to their needs. Meetings, to facilitate design and function, were organised and explanations were very clear.

Our website is excellent and if there are any issues or needs David deals with them promptly and efficiently. He is very good at incorporating his own ideas and as a result, enhancing the quality of the final design. On the basis of this, I recommend him unreservedly."

Trevor Cole
In the modern digital era, more of your customers than ever before are using the internet on their mobile. Likewise they're searching for everyday services & products on their mobiles and thus if your website is not mobile optimised - you're losing out on website traffic & customers.
By having a responsive website - you save money by not having to have a mobile & desktop version of your website.
Our websites are tested on mulitple device sizes & types to ensure customers are seeing the best possible version of your site regardless of the device.
Stress free service packages
Keeping a website online requires work. Keeping it up to date with the latest changes in law (GDPR), keeping it secure & backed up. Making sure your images are optimised for the web and more
Creative Wavelength maintenance packages are designed to keep your website running fast & fully optimised for users of all devices.
Keep your website on the right side of the law (GDPR)
Image optimisation software
Content marketing advice & automation available
Keep your website running fast & databases optimised
Search engine optimisation
Security - malware scans & SSL integration included in all packages
Website & Analytics reports to see how you're performing online
David is amazing at what he does, very professional and always at the end of the phone to answer my questions... Highly recommended

Rosemary Wright
Can highly recommend Creative Wavelength for website design and maintenance.

Alastair Crown | Corndale Farm | Award Winning Charcuterie & Butcher
Not having a secure website can have dire consequences including loss of consumer trust. Blacklisted from search engines or blocked by your users browsers entirely.
All websites include SSL to protect your users with encryption when entering their personal information.
Also included in our service packages are malware scans, full offsite website backups incase of the worst case scenario - giving you peace of mind in your online investment.
Whether you're an established brick & mortar business looking to expand online or a new startup selling out of your house. Creative Wavelength can design bespoke websites with eCommerce designed to get you more customers & sell more online.
Creative Wavelength is a UK Digital Agency providing complete website services  designed to help businesses of all sizes grow online ranging from web design & development to Digital Marketing & SEO.
We provide these services and attract clients based locally in Derry / Londonderry Northern Ireland, to nationwide across Ireland & the UK and international.
We have served and left a job well done with clients everywhere from Derry to New York to Hawaii - we've got the testimonials to prove it!
Bespoke website design uniquely tailored to your business and industry. Fully responsive websites designed to adjust and offer users a seamless experience across all devices.
Website & Database optimisation to ensure your website runs at it's best, every single time. Creative Wavelength also offers website maintenance packages that'll ensure your website stays fresh and relevant.
Grow your brand further, sell to customers all over the world, your website has no closing time or employees to worry about. Join the millions of businesses earning serious revenue without paying extortionate high street rates
Gsuite setup & Training - Improve your businesses workflow with real time co-ordinated editing with sheets and GDrive. Google my business - improve your local SEO with an optimised Google my business
Search Engine Optimisation helps your website get found on Google, Bing and other high use search engines. Our service packages monitor your growth against competitors and find out what they're doing right or wrong so you're always one step ahead.
Traditional resources provided for traditional marketing included design for print. (Brochures, Flyers, Posters, Rollup Banners) and digital marketing and design for social media. Our top end website packages and service plans include optimised sales funnels with analytics monitoring & reports